After years of working as a staffer on Capitol Hill, a campaign consultant, a pollster, and a staff member for a political action committee, Charlie Cook founded what was initially called "The National Political Review" in March of 1984 before renaming it later that year to "The Cook Political Report." Charlie's idea was to create a non-partisan newsletter that would analyze American political campaigns from the perspective of someone who actually had worked both in campaigns and as a pollster.
---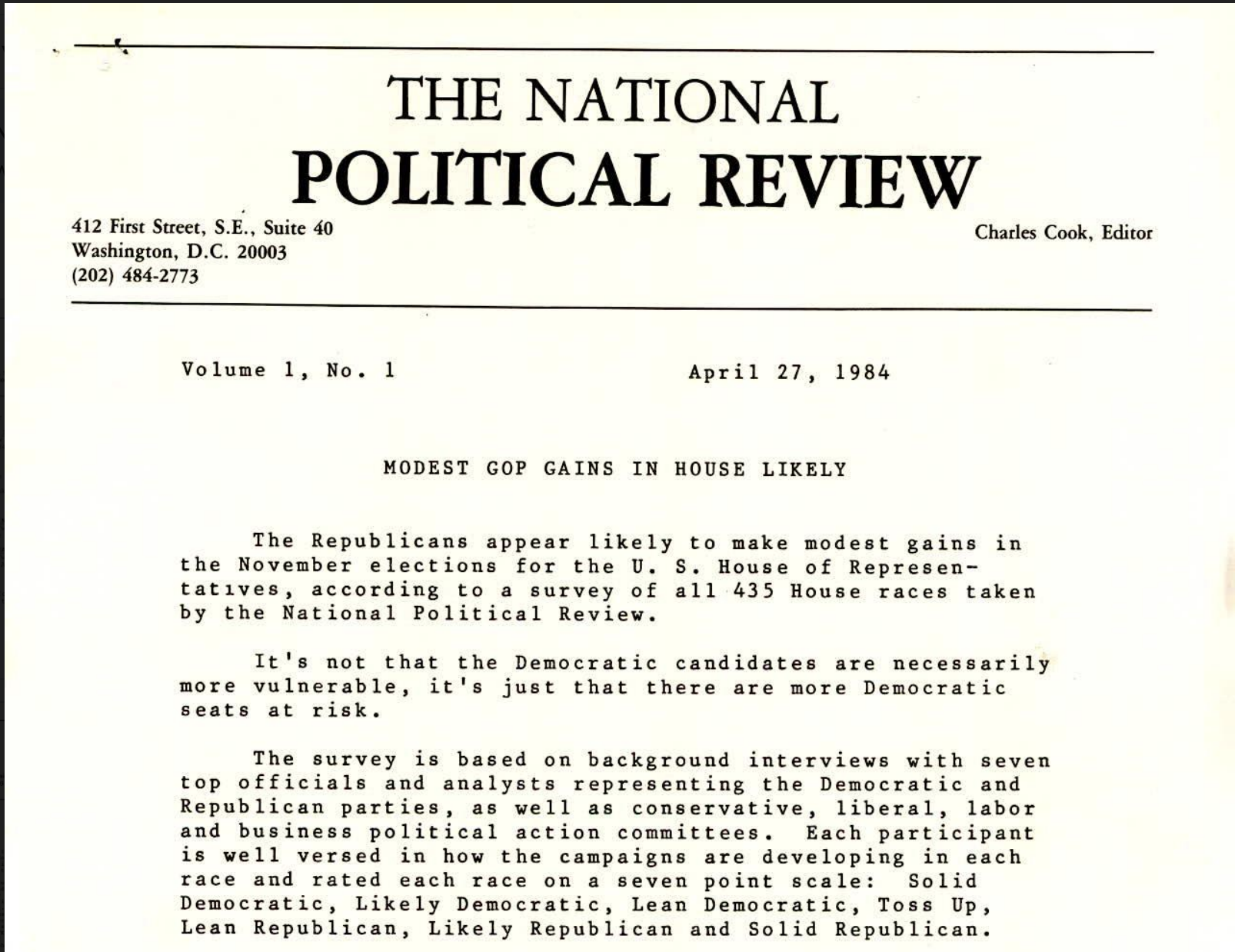 First issue, 1984
---
Since its founding, The Cook Political Report has grown from a one-person operation to a full-time staff of seven. The Cook Political Report team has included the insights of notable analysts Jennifer Duffy (1988-2019), Chris Cillizza (1998-2005), Elizabeth Wilner (1992-1997; 2013-2016), David Wasserman (2007-present), Jessica Taylor (2019-present) and Amy Walter (1998-2006, 2013-present).

The Cook Political Report has become known and respected both inside the Beltway and around the country as a preeminent source of non-partisan political analysis that many rely on for accurate political forecasting. On August 1, Amy Walter took the helm as owner, Publisher and Editor-in-Chief. Walter will bring the Cook Political Report into its fourth decade.